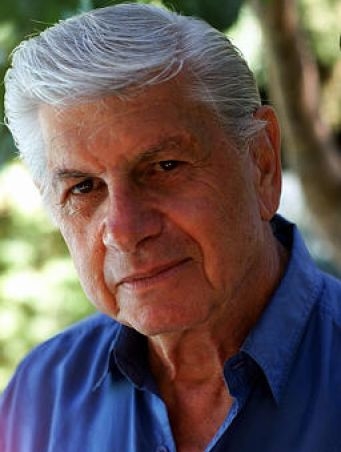 Classic Tracks - Page 3
"Everyone would strive for true sound when recording, and although the control room wasn't truthful, it was the most exciting sound I or anyone who came in had ever heard, and no one told me to eat the tape. Later, when he got back, Phil told me, 'You know, I had to put this record out because everyone in Hollywood has heard it! You played it for everybody!' He also said that when he was in New York and played the track for some publisher out there, after four bars of the intro the guy stopped the phonograph and said, 'I'll give you $10,000 up front just on what I've heard.' It was that unique."
Not that Spector ever explained his concept to Levine or what he was trying to achieve in terms of the instruments meshing into one another.
"I'm not sure that he [initially] knew enough about that to articulate it," the engineer says. "He knew what he wanted to hear, but then Phil was pliable, too. He was amenable to hearing something that he didn't expect and accepting that. You see, I kind of put producers into three categories: the most difficult producer to work with was the one who didn't know what he wanted and couldn't articulate what he was looking for; next best was the one who didn't know what he was looking for but was open to ideas and could communicate; and then the best to work with – which included Phil – was the one who knew what he was looking for and could communicate this.
"I was always following Phil's directions – if he wanted more guitars he would tell me, if he wanted more echo he would tell me – and I think the biggest part I played was to serve as his sounding board. When we were in the control room, he would ask me endlessly, 'What do you think? What do you think?'and I'd say, 'I love it.' There was one song – I don't remember what it was – that I kept telling him I loved, and then I guess he asked one time too many and my answer was not positive enough, and that was the end of that track. He trusted me, that was the thing – at least after awhile – but he didn't trust me to make an edit. If there was a mistake anywhere along the way in a recording, he'd want to redo the whole thing. He'd had a bad experience with people editing."
That was until Levine managed to duplicate part of a Blossoms recording that he'd mistakenly erased and then spliced this back in. Thereafter, edits were allowed.
"Phil wanted everything mono but he'd keep turning the volume up in the control room," Levine recalls. "So, what I did was record the same thing on two of the [Ampex machine's] three tracks just to reinforce the sound, and then I would erase one of those and replace it with the voice. The console had a very limited equalizer for each input – there was a low-end setting for 60 Hz or 100 Hz, and you could reduce that by 3 dB or 6 dB, or boost it by 3 dB, 6 dB or 9 dB. Then, on the top-end we had 3 kHz, 5 kHz and 10 kHz, and you could increase those in 3 dB increments up to 15.
"That was basically it in terms of effects, aside from the two three-foot echo chambers that were also there, of course, directly behind the control room. There was a crawl hole in the back wall that would allow us access to the chambers, and when we first got them we put a ribbon microphone in there with a little eight-inch speaker, and that was it. I remember it was spooky just breathing and speaking in there, but it was perfect for what it was. If it had a shortcoming, it was maybe a little bottom-heavy for some music, but otherwise it was terrific. Later on, everybody had a split off the inputs and sent the signal to the echo chamber, and the level determined how much echo they would get. However, at Gold Star there was a relationship between the presence and the echo – if you added level to the echo it would reduce the level going directly into the console, so there was a spatial effect, and that worked really well."
Since the typical lineup on a Spector session during the early-Sixties comprised a drummer, two bass players, three or four keyboard players, four guitarists, three or four reeds, two trumpets, two trombones and any number of people who could help out on percussion, the results were pretty astounding, not least because Studio A at Gold Star measured just 19 by 24 feet, with a 13-foot-high ceiling.
"I remember new clients clients showing up, as well as some of the songwriters Phil worked with in New York, and they couldn't believe what they saw," Levine says. "They'd heard this huge sound and got a picture in their minds as to what the room must be like, and it was so much smaller than anything they'd previously worked in."
Arguably the first really legendary "Wall of Sound" track was "Da Doo Ron Ron", written by Spector with Brill Building wunderkinds Jeff Barry and Ellie Greenwich, and recorded by The Crystals in March 1963 with the lead vocal of Dolores "La La" Brooks replacing one originally recorded by Darlene Love. Sonny Bono, who was then a Spector sidekick, would later recall: "It took me some time to understand that when Phil asked, 'Is it dumb enough?' what he really meant was, 'Is everybody going to get the simplicity of this? Will the simplicity of the hook cut through everything and grab them?' Spector knew when he had a song that was going to strike paydirt. His ear seemed infallible. I was standing beside him as the final playback of 'Da Doo Ron Ron' finished. Phil pointed to the speakers and flashed me a sneaky smile. Trying to impress him, I said, 'Man, that sure is dumb enough.' 'No Sonny,' he said, 'that's gold. That's solid gold coming out of that speaker.'
And it was, riding to No. 3 on the U.S. chart and No. 5 in the U.K. Yet, if that seemed like a hard act to follow, Spector, Greenwich and Barry outdid themselves just a short time later when they wrote "Be My Baby" for The Ronettes, a Harlem-based trio consisting of lead singer Veronica "Ronnie" Bennett, her sister Estelle and their cousin Nedra Talley. Formerly named Ronnie and the Relatives, they had performed in deejay Murray the K's rock 'n' roll revues at the Brooklyn Fox theatre and released some unsuccessful singles on the Colpix label prior to signing with Philles in March 1963. Their first recording with Spector, "Why Don't They Let Us Fall in Love", then remained on the shelf while he tried to come up with more bankable hit material, and within a few months Ronnie was learning the words to "Be My Baby" which would eventually hit No. 2 on the American charts and No. 4 in the U.K.
<< 1 - 2 - 3 - 4 - 5 - 6 - 7 >>
This site is hosted by: http://www.hostingphotography.com/