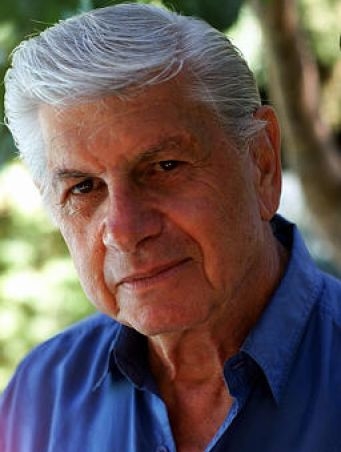 Lyn Levine's Memories
I remember when Phil Spector asked Larry to work with him and the Beatles. Larry turned him down, saying it might be a conflict of interest with A&M. When he told me of the offer, I got excited at the opportunity.
I asked him to check with Herb and Jerry, who owned A&M, to make sure they thought it was a conflict of interest.
Larry said he didn't care what they said, because he thought it might be a conflict of interest.
---
On March 13, 2006, Herb Alpert and Jerry Moss were inducted into the Rock and Roll Hall of Fame at the 21st annual induction dinner. Larry and I, and our youngest son, Michael, attended the private event after the Grammy awards.
During the evening, Michael said, "Mom, that's Sting over there, surrounded by all those people. He's big. Really big." "Would you like to meet him? " I asked. (Sting came to A&M after Larry left) "Sure!" Michael said.
Without thinking, I took Michael by one hand, and took the hand of a surprised Larry with the other. I forged ahead, not answering Larry when he asked where we were going. Miraculously, the three of us stopped right in front of Sting, and I introduced him to Larry. Sting put his hands together, prayer-style, in front of his chest, and bowed graciously, saying, "It is an honor to meet you, sir." I then introduced Michael.
It was nice for Larry, great for Michael, and a big relief for me.
---
I remember a time when Herb Alpert and the TJB returned to Los Angeles after playing at the Indiana State Fair. I went to the airport to meet Larry. As we were all waiting for the luggage to arrive. I started talking with a young girl about the trip. She complained that the weather was so hot, she had trouble holding onto the sticks. I assumed she must have been holding up some sort of banner, and asked her how she solved that problem. She said she used resin on her hands. We had a nice chat.
Some time later Herb and the TJB were appearing at the Greek Theatre. As Larry and I and Herb's wife sat in a center box, they announced the opening act, The Carpenters.
As I watched Karen Carpenter and her brother Richard walk on stage, I recognized her as the girl at the airport. When she began to play the drums, I pointed to her and said, "The sticks, the sticks, she plays the drums!" People gave me strange looks.
---
Another time, Herb Alpert had a gathering celebrating the 25th year of The Carpenters at A&M, and, of course, only Richard Carpenter was there. As I walked over to Larry he was talking with a man who was saying, "I just came back from Japan, and they asked me about you. You're big in Japan." Larry said he didn't know that.
On the way home I suggested that maybe he could arrange speaking or interviews in Japan, and we could go. As usual, he said he wasn't interested in promoting himself.
For my birthday, he took me on a trip to Japan and China.
---
I remember a time when we were at a night club with Phil Spector, sitting in a roped-off section. After the performance, (I forgot who was playing) a girl came over to me and asked, "Do you know Larry Levine." "Yes I do," I answered. She then said, "Do you think you could ask him to speak with me?" "I'll try," I said, turning around, saying "Honey, can you come over here, please." She looked at me with wide eyes.
The young lady started telling us that she and her friends spent whole evenings at parties discussing Larry's work. She said they argured about why he placed each microphone where he did. I said "Do you think you could invite us to one of those parties?"
I got another wide-eyed look.
On the way home I asked Larry if they were right in their opinions of why he placed the mics where he did. He said, "Nah. I just put them where I think they should be."
---
More to come….
This site is hosted by: http://www.hostingphotography.com/