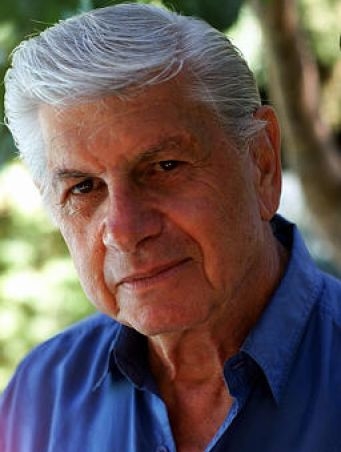 Classic Tracks - Page 1
CLASSIC TRACKS
If you prefer to have the full article in PDF-format, download it here: Classic Tracks.
Artist: THE RONETTES
Track: BE MY BABY
Label: PHILLES
Released: 1963
Producer: PHIL SPECTOR
Engineer: LARRY LEVINE
Studio: GOLD STAR
Report: RICHARD BUSKIN
==============================
Writer Tom Wolfe labelled him "The First Tycoon of Teen", many of his work colleagues described him as a genius, and assorted others asserted that he was a certifiable lunatic – Phil Spector was all of these and more during his heyday of the early 1960s, writing and producing a string of classic pop singles that introduced the world to his famed "Wall of Sound" while directing a stable of highly talented artists in an autocratic style reminiscent of movie dictators like Cecil B. DeMille.
Harvey Phillip Spector was a troubled kid who turned into a brilliant music mogul before his mind turned in on itself. In 1950, when Phil was nine, his father shot himself, and eight years later the teenager adapted the epitaph on his old man's tombstone for the title of his first hit record. "To Know Him Is To Love Him" was a U.S. No. 1 for The Teddy Bears, a trio that featured Spector on guitar and backing vocals, and shortly thereafter the native New Yorker pursued a full-time career as a songwriter and producer. Among his early successes was the soul smash "Spanish Harlem", co-written with Jerry Leiber and recorded by Ben E. King, and in 1961, after producing hits for artists such as Gene Pitney, Curtis Lee and The Paris Sisters, Spector formed his own Philles record label with Lester Sill and began turning out what he'd later refer to as "little symphonies for the kids".
In reality, many of these songs – featuring the vocal talents of Darlene Love and girl groups like The Ronettes and The Crystals – were three-minute masterpieces of timeless pop art. Working inside Hollywood's Gold Star Studios with a large assembly of crack session musicians that drummer Hal Blaine dubbed "The Wrecking Crew", Spector applied massive amounts of echo to multiple instruments and fused the individual components into his unified "Wall of Sound"; a brilliant, seamless amalgamation of guitars, bass, keyboards, drums and percussion with woodwind, brass and string orchestrations that reached its apotheosis on such classic tracks as The Crystals' "Da Doo Ron Ron", The Ronettes' "Be My Baby", the Righteous Brothers' "You've Lost That Lovin' Feelin'" and Ike & Tina Turner's "River Deep - Mountain High", as well as the landmark album A Christmas Gift For You from Phil Spector. And there behind the board to realize Spector's unique vision throughout his halcyon years of the 1960s was Larry Levine, who had commenced his engineering career at Gold Star a couple of years after the studio had been founded by Dave Gold and Levine's cousin, Stan Ross, back in 1950.
Initially just a one-room facility, Gold Star boasted a second room but was still little more than a demo studio when Levine began recording Eddie Cochran there in July 1956. "That started out as Eddie recording demos for the American Music publishing company and evolved into us working on all of his hit records," says Levine, referring to "Twenty-Flight Rock", "Summertime Blues", "C'mon Everybody" and the posthumous UK chart-topper, "Three Steps to Heaven". And while Stan Ross engineered The Teddy Bears' "To Know Him Is To Love Him", Levine also has a very distinct recollection of encountering Phil Spector for the first time during that July 1958 session.
"I saw him come in and I took an immediate dislike to him," he remarks. "His demeanour kind of rubbed people the wrong way. It wasn't anything that he did. It's strange, but there's an aura about some people. Things happened that he didn't cause, and although there was a sense of him being arrogant, after getting to know him I realized that wasn't so."
Stan Ross was again the engineer when Spector returned to Gold Star in July 1961 to produce The Paris Sisters' "I Love How You Love Me", but Levine got the gig when the diminutive producer was back there exactly 12 months later for "He's a Rebel", Spector's second U.S. chart-topper, with Darlene Love taking care of the lead vocal while fellow Blossoms Fanita James and Jean King sang backup.
<< 1 - 2 - 3 - 4 - 5 - 6 - 7 >>
This site is hosted by: http://www.hostingphotography.com/