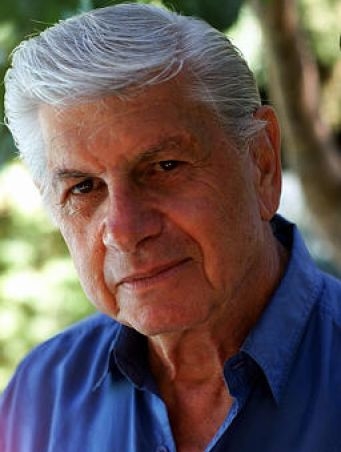 Behind The Glass Volume II - Page 5
Previous 1 - 2 - 3 - 4 - 5 - 6 - 7 - 8 Next
Were Hal's drums screened off from the rest of the room?
Well, we didn't have any high screens, so he wasn't ever completely screened off. We did eventually build some screens that were waist-high. Again, when you fill a room, you get the damping from all the bodies in there.
Were the piano lids down?
Usually. One of the pianos was an upright, anyway, and Mike Curb would sometimes bring in his electric piano so he could pick up a rental fee. [laughs]
Musically, was each part being doubled or tripled exactly?
Generally that's the way the arrangement was written. The guitars and basses were usually doubling each other exactly—but the pianos often didn't play exactly the same notes, though they would play the same rhythms. I once asked Phil why Leon [Russell] was playing lead piano, because I thought that Al DeLoury was so creative. He said, "It's because of how big Leon's hands are; he can reach octaves, and that's really important for playing lead piano."
Brian Wilson was a huge fan of Phil Spector's productions, and you worked with Brian as well. Do you think he was successful in emulating the Wall of Sound?
Brian did idolize Phil, and he often used the same musicians Phil did, but I don't think he was exactly trying to recreate the Wall of Sound in his own sessions. I remember him telling me that he had written "Don't Worry Baby" for Phil to produce, but Phil was too busy at the time, so Brian did it himself. Certainly it would have been a natural for Phil and for the Wall of Sound approach.
How would you contrast your experience working with Brian versus working with Phil?
Well, basically Brian was a nicer person. He didn't have any swagger about him at all; he just wanted to make music. He was actually one of the nicest kids you'd ever want to work with.
Brian was also right up near the top in terms of knowing what he wanted, plus he knew how to communicate, he was willing to listen, and he was willing to adapt if something sounded better than what he had envisioned. Phil was similar in some regards. He would listen, although he wasn't necessarily waiting for people to present him with alternate ideas. But if something didn't happen one way, he'd try to get it going another way, and if it worked better the other way, he'd go with that.
You were one of the many engineers in LA who worked on Brian Wilson's masterpiece "Good Vibrations," weren't you?
Yes, I recorded some of it, but I don't remember precisely which part I did. I do remember that he didn't have a clear idea of what the whole thing was going to sound like; I guess he was waiting to piece it all together.
Both you and Phil had high hopes for "River Deep, Mountain High," which didn't do nearly as well as either of you had wanted or expected.
That's right. I think I was actually a little more disappointed than Phil, because I felt as if I had let him down, or perhaps it was the technology that let him down. With that record, he was trying to go a bit further up that ladder towards perfection. With hindsight, I think the acme was reached with [the Righteous Brothers'] "You've Lost That Lovin' Feeling." We did things there that hadn't been done before, and we just never quite reached that same point with "River Deep, Mountain High," although it was great working with Tina Turner—she was stupendous.
The real disappointment to me was when it didn't even get a Best Bet bullet in Billboard. To take someone with Phil's proven record in making hits and not even give him that was really an insult, and I know it hurt him a lot.
Previous 1 - 2 - 3 - 4 - 5 - 6 - 7 - 8 Next
This site is hosted by: http://www.hostingphotography.com/