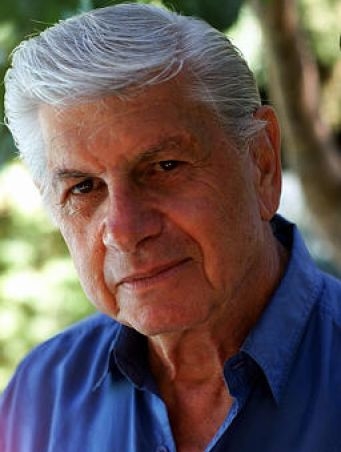 Telegraph (UK) Obituary
Larry Levine
Last Updated: 9:06PM BST 16/05/2008
Recording engineer who built the 1960s Wall of Sound but fell out with Phil Spector and did not speak to him for 10 years.
Levine [left] considered Spector 'a brat', but their collaboration worked
Larry Levine, who died on May 8, his 80th birthday, provided the technical expertise behind Phil Spector's "Wall of Sound" recordings in the 1960s; as Spector's principal recording engineer from 1962 to 1966, he contributed to classics such as the Righteous Brothers' You've Lost That Lovin' Feeling, the Ronettes' Be My Baby, the Crystals' Da Doo Ron Ron and Ike and Tina Turner's River Deep, Mountain High.
Spector and Levine made their records at Gold Star's Studio A in Los Angeles. The studio was low-ceilinged, small (22ft by 32ft) and often had to accommodate as many as 20 musicians at a time, thus giving the producer the ideal acoustic environment for the sound he wished to achieve.
Although Spector deferred to his engineer's technical expertise, the Wall of Sound was entirely his creation. As Levine remarked: "Phil was always very specific about what he wanted. He had the sound in his head, and that's what he wanted to capture."
Larry Levine was born in New York on May 8 1928 but grew up in Los Angeles. After serving as a radio operator in the US Army during the Korean War he worked for a time in the aviation industry. His interest in the music business derived from the example of his cousin, Stan Ross, who had opened the Gold Star recording studios with Dave Gold in 1950. In the early days Levine would visit the studio in the evenings "because the people in the music business were more entertaining than the run-of-the-mill". Eventually he became Ross's assistant, before graduating to sessions of his own – he was, for example, recording engineer for Eddie Cochran's Summertime Blues.
Levine was 33 when he went to work for Spector, a decade older than his new employer. Spector was about to record the Crystals' He's a Rebel and wanted Ross as engineer – but Ross, who was going on holiday, recommended Levine instead. If Spector was not happy with this arrangement, neither was Levine: "I thought Phil was a brat, spoiled or whatever," he told Mick Brown, author of Tearing Down the Wall of Sound: The Rise and Fall of Phil Spector. "There was something abrasive there. It wasn't anything he said; it was just an aura that he carried with him." None the less, the collaboration worked: He's a Rebel went to number one, and the two then collaborated on Zip-A-Dee-Doo-Dah, a hit for Bob B Soxx and the Blue Jeans in December 1962.
By 1967 Spector's sound had dated, and Levine left Gold Star to be chief engineer at the new studios of the independent Los Angeles label A&M, owned by Herb Alpert and Jerry Moss; Levine had won a Grammy for his work on the Herb Alpert and Tijuana Brass hit A Taste of Honey (1965). Levine and Spector continued to work together, notably on Death of a Ladies Man, Leonard Cohen's album released in 1977. Two years later, while they were recording an album with the Ramones, Spector was drinking heavily. Levine found the strain intense, and one night he and Spector had a furious argument. The next day Levine had a heart attack. Although he did not blame Spector, the two men did not speak for another 10 years, during which time Levine abandoned the music business to sell condominiums in Beverly Hills.
That job came to an end when he was fired. "My boss told me I was too nice a person. He said that one of the people I'd sold a condo to had told him I was more interested in his welfare than my boss's welfare."
In 1989 Levine was invited to help with a compilation of Spector's work, released as a box set of four CDs called Back to Mono.
During his career Levine also worked with artists such as Sonny and Cher, the Beach Boys and Burt Bacharach.
A quiet and easy-going character, he always counted Spector as a friend while remaining only too aware of the producer's "abrasive character" and dangerous unpredictability.
Spector is still living in the shadow of a murder charge, facing a retrial over the shooting of a 40-year-old nightclub hostess in 2003.
Larry Levine is survived by his wife and three sons.
This site is hosted by: http://www.hostingphotography.com/