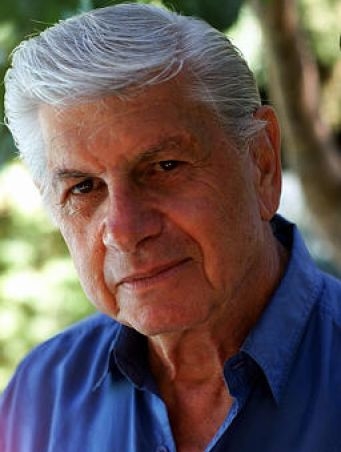 New York Times Obituary

Published: May 15, 2008
Larry Levine, an Inventor of 'Wall of Sound,' Is Dead at 80
Larry Levine, the recording engineer who helped create Phil Spector's groundbreaking "wall of sound" technique on hit records by the Crystals, the Ronettes and the Righteous Brothers, died May 8 at his home in Encino, Calif. He was 80.
Mr. Levine had been suffering from emphysema, said a cousin, Stan Ross.
Mr. Levine, a house engineer at Gold Star Recording Studios in Hollywood, first collaborated with Mr. Spector in 1962 on the Crystals hit "He's A Rebel," the first of many Spector-produced records featuring lush instrumental backgrounds and heavy use of echo chamber. The wall of sound technique, which Mr. Spector and Mr. Levine refined through a process of trial and error, defined a string of hits, including "Be My Baby" and "Walking in the Rain" by the Ronettes, "Da Doo Ron Ron" and "Then He Kissed Me" by the Crystals, and "You've Lost That Lovin' Feelin'" and "Unchained Melody" by the Righteous Brothers.
Mr. Levine was born in New York on May 8, 1928, and was reared in Los Angeles. After serving in the Army in the Korean War, he began working as a recording engineer for Mr. Ross, an owner and founder of Gold Star. Before teaming up with Mr. Spector, he worked with Eddie Cochran, engineering the sound on "Summertime Blues" and other records.
He first crossed paths with Mr. Spector in 1958, when Mr. Spector, a member of the Teddy Bears, was at Gold Star recording "To Know Him Is to Love Him." Mr. Levine steered clear of Mr. Spector at first, put off by what he later recalled as "a little acerbic attitude," but Mr. Levine's calm, accommodating nature proved to be a perfect match for his volatile partner.
In addition to being a good listener, Mr. Levine devised creative solutions to the severe demands that Mr. Spector's lavish orchestrations and Mahler-esque grandiosity placed on the limited recording technology of the day.
"He made Phil Spector a genius by the simple logic of using echo chamber," Mr. Ross once told The Los Angeles Times. "Phil had a tendency of overbooking the room, and there were more musicians than there should have been in the studio." To remedy this, he used echo to make the studio sound larger, a technique that came in handy when a herd of musicians were massed shoulder to shoulder for the Ike and Tina Turner record "River Deep, Mountain High," made in 1966.
At Gold Star, Mr. Levine worked with the Beach Boys on "Pet Sounds," and with Herb Alpert, who came to Gold Star and Mr. Levine in search of a bigger, brighter sound for his recordings with the Tijuana Brass.
In 1965, Mr. Levine won a Grammy Award for the best engineered recording for "A Taste of Honey." In 1967, Mr. Alpert hired him as chief recording engineer for A&M Recording Studios, which Mr. Levine helped develop.
Mr. Levine continued his collaboration with Mr. Spector in the 1970s, working on the Leonard Cohen album "Death of a Ladies' Man" and the Ramones album "End of the Century."
He is survived by his wife, Lyn, of Encino; three sons, Rick, Rob and Michael, of Los Angeles; one sister, Joyce Black, of Los Angeles; and four grandchildren.
=============================================
Excerpt from email correspondence between Lyn and Bill:
=============================================
Email to William Grimes:
I'm Lyn, Larry Levine's wife, and I want to thank you for the beautiful article. At the moment there are countless articles about Larry going around the world, but I'm sure yours is the only "Mahler-esque grandiosity". You really did your research. I'm using your copy to give to non-computer people.
Lyn Levine
=============================================
Dear Mrs. Levine:
You are very kind to send this email, which warms my heart. It was an honor to do the article on your husband, whose recording work has certainly brought me an enormous amount of pleasure over the years--especially the Righteous Brothers. Little did I know who was at work behind the scenes. People will be listening to those records forever.
Bill Grimes.
This site is hosted by: http://www.hostingphotography.com/