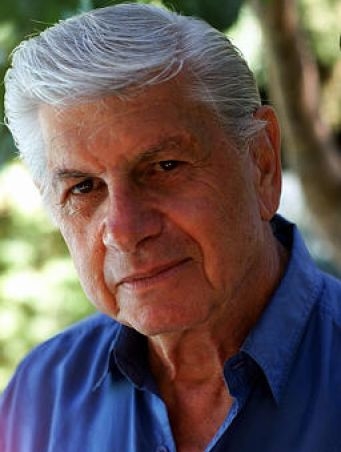 LA Times Obituary

Larry Levine, 80; engineered record producer Phil Spector's 'Wall of Sound' in the 1960s
May 13, 2008
By Richard Cromelin, Los Angeles Times Staff Writer
Larry Levine, the recording engineer who helped translate the grandiose sonic vision of record producer Phil Spector into some of the biggest-selling and most influential recordings of the rock era, died Thursday, on his 80th birthday, at his home in Encino.
The announcement by his wife, Lyn, gave no cause of death, but he had suffered from emphysema and heart ailments, his cousin Stan Ross said.
If Spector was the visionary architect of the "Wall of Sound" that defined such 1960s hits as the Ronettes' "Be My Baby," the Crystals' "Da Doo Ron Ron" and the Righteous Brothers' "You've Lost That Lovin' Feeling," Levine was the nuts-and-bolts contractor charged with making it work.
Inside the cramped Studio A of Gold Star Recording Studios at Santa Monica Boulevard and Vine Street in Hollywood, Levine applied his skill to capturing and shaping arrangements that often encompassed three or four guitars, several pianos, brass, percussion and other instruments, not to mention the vocals.
"He made Phil Spector a genius by applying the simple logic of using echo chamber," Gold Star's co-owner Ross said Monday of Levine. "Phil had a tendency of overbooking the room, and there were more musicians than there should have been in the studio.
"It began to saturate the walls, and you couldn't make it happen unless you get some separation, and the only way you could do that is by getting some echo and making the room sound larger. . . .
"I showed him how you work this echo chamber thing and he got into it and sure enough it worked. . . . If Phil had gone into another place to do it, it would have been a normal record without any wall of sound. . . . It gave it dimension, it sounded like it was a football field."
Born in New York on May 8, 1928, Levin grew up in Los Angeles. After serving in the Army during the Korean War, he learned the craft of recording from Ross, who had opened Gold Star with Dave Gold in the early 1950s.
Though Levine might be most strongly associated with Spector, his distinctive resume also includes the early rock 'n' roll records of Eddie Cochran and those by the Beach Boys, Sonny and Cher, Wings, the Carpenters, Dr. John and Herb Alpert.
Levine won a Grammy for best engineered recording for Alpert and the Tijuana Brass' 1965 hit "A Taste of Honey," and Alpert brought him to his A&M label to build and oversee an in-house recording studio modeled on Gold Star.
"Larry was just the easiest guy in the world to get along with," said drummer Hal Blaine, who worked with Levine on the Spector, Tijuana Brass and other sessions.
"It was just a delight working with Larry. He really enjoyed what he was doing."
Besides his wife, Levine is survived by his sons Rick, Rob and Michael; four grandchildren; and sister, Joyce Black.
This site is hosted by: http://www.hostingphotography.com/