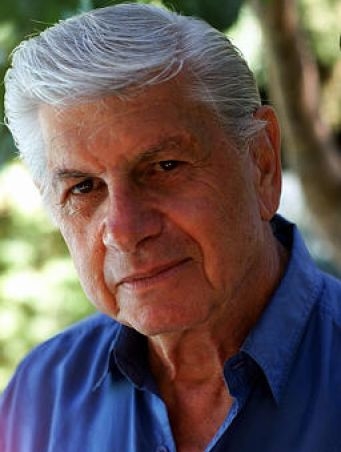 All About Jazz Obituary
Posted: 2008-05-13

Larry Levine "Wall of Sound" Engineer






Larry Levine: Gold Star recording engineer who played a crucial role in the building of Phil Spector's "Wall of Sound".




Larry Levine, the recording engineer who helped translate the grandiose sonic vision of record producer Phil Spector into some of the biggest-selling and most influential recordings of the rock era, died Thursday, on his 80th birthday, at his home in Encino.
Levine's excellence in his field was recognised when he won a Grammy award for Best Engineered Recording for "A Taste of Honey", the 1965 hit single by Herb Alpert's Tijuana Brass (the instrumental also triumphed in the Record of the Year and Best Pop Arrangement categories). Indeed, Levine made such a contribution to the trumpeter's multi-million selling albums that he was often called the eighth member of the Tijuana Brass. He also worked with Brian Wilson on the making of Pet Sounds, the classic 1966 album by the Beach Boys
Although he is forever associated with Gold Star Recording Studios in Los Angeles, Levine also worked at A&M Studios in Hollywood.
Levine was in his early twenties when he joined Gold Star, the studio founded by his cousin Stan Ross and Dave Gold in 1952. Levine learned fast and, by 1956, when the studio added a second room, he was one of the house engineers recording Eddie Cochran
Levine first met Phil Spector in July 1958, when Spector was a member of the Teddy Bears
Along with the arranger Jack Nitzsche and the session musicians who became known as the Wrecking Crew - the drummers Hal Blaine and Earl Palmer, bassists Carole Kaye and Larry Knechtal, guitarists Barney Kessel, Tommy Tedesco and Bill Strange and the pianist Leon Russell.
Spector's behaviour grew increasingly eccentric and erratic but Levine worked with him again in the Seventies, most notably on Death of a Ladies Man, Leonard Cohen's 1977 album and the Ramones' End of the Century in 1979. The engineer confirmed stories of the producer pulling a gun on both Cohen and the Ramones.
An affable man with an excellent memory, Levine relished being interviewed about his work with Wilson, Alpert and especially Spector. "For me, it was amazing to hear things from the outset, starting with the guitars and gradually building up to the 'Wall of Sound'," he said. "That was a unique experience."
This site is hosted by: http://www.hostingphotography.com/