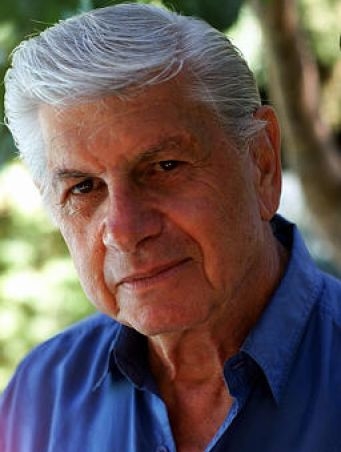 Eddie Cochran - Twenty Flight Rock
Eddie Cochran - Twenty Flight Rock
Notes:
"Twenty Flight Rock" is the name of a song originally performed and released in 1957 by Eddie Cochran. Cochran's biographer notes Cochran was granted a co-writer credit, but no royalties, a standard ego-salving arrangement between publishers and performers who popularize other writers' songs. The writer and sole royalty recipient, Ned Fairchild, is Nelda Fairchild, a pioneering female songwriter for whom "Twenty Flight Rock" is just one of a hundred songwriter credits, BMI records show. Fairchild continues to perform and write in her 70s. She is the subject of a documentary due for 2008 release. Cochran's version was rockabilly-flavored, but artists of all genres would cover the song, including Paul McCartney, The Rolling Stones, Heinz, Montrose,psychobilly groups Tiger Army, Zombie Ghost Train and Brazilians Coke Luxe version, "Vigesimo Andar"
"Twenty Flight Rock" was recorded by Cochran in July 1956 at Goldstar Studio, with Connie Smith on the bull fiddle and Jerry Capehart thumping a soup carton. Released in the United States (Liberty 55112) with "Cradle Baby" as a flipside, it was a moderate seller, but was more popular in Europe and had steady sales for a long period.
The song follows the twelve-bar blues format, using the device of counting upwards ("One flight, two flight, three flight, four/six flight, seven flight, eight flight, more") in the refrain in a manner similar to Rock Around the Clock. The lyrics end on a surprisingly morbid note relative to other pop music songs of the time.
The song triggered a significant moment in music history when in July 1957 in Liverpool, England a nearly 17-year-old John Lennon was impressed by the just 15-years-old Paul McCartney's ability to play the song on the guitar when they met at a church garden fete. The good impression that McCartney's performance of the song made on Lennon, led to him inviting McCartney to join The Quarrymen, the band that eventually evolved into The Beatles. On The Beatles Anthology, McCartney noted that: "I think what impressed him most was that I knew all the words."
Cochran performing "Twenty Flight Rock" appeared in the film The Girl Can't Help It, as a tongue-in-cheek example of the supposed lack of talent required to perform rock and roll.
Here's a Youtube clip: http://www.youtube.com/watch?v=vTpxJC4AAJ0
This site is hosted by: http://www.hostingphotography.com/