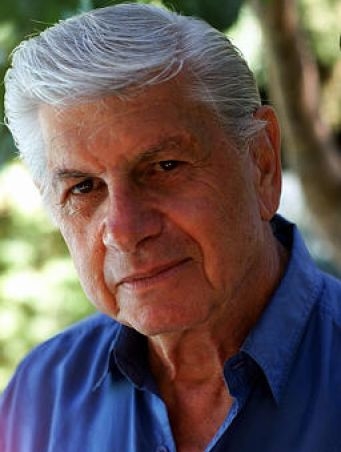 Dee Jay Sampler
DEE JAY SAMPLER
The Best From Herb Alpert & The Tijuana Brass
SP-19004/LP-9004
1. THE LONELY BULL....................2:13
(El Solo Toro) Sol Lake-Almo Music Corp.-ASCAP-(From the
A&M Album "The Lonely Bull" --SP-101)
2. SOUTH OF THE BORDER............2:06
Kennedy- Carr--Shapiro, Bernstein & Co.-ASCAP-(From the
A&M Album "South Of The Border"--SP-108)
3. MEXICAN SHUFFLE..................2:10
Sol Lake--Almo Music Corp.--ASCAP--(From the A&M Album
South Of The Border"--SP-108)
4. A TASTE OF HONEY.................2:43
Scott-Marlow--Sonfest Music Corp.--ASCAP--(From the A&M
Album "Whipped Cream & Other Delights"--SP-4110)
5. WHIPPED CREAM...................2:33
Naomi Neville--Jarb Publishing--BMI--(From the A&M Album
"Whipped Cream & Other Delights"--SP-4110)
6. SPANISH FLEA.......................2:07
Julius Wechter--Almo Music Corp.--ASCAP--(From The A&M
Album "Going Places"--SP-4112)
7. ZORBA THE GREEK..................2:50
Mikis Theodorakis--Miller Music Corp.--ASCAP--(From the
A&M Album "Going Places"--SP-4112)
8. CABARET..............................2:40
J.Kander-F.Ebb--Sunbeam Music Corp.--BMI--(From the A&M
Album "The Beat Of The Brass"--SP-4146)
9. TIJUANA TAXI.........................2:05
Ervan Coleman-Irving Music Corp.--BMI--(From the A&M
Album "Going Places"--SP-4112)
10. WHAT NOW MY LOVE...............2:18
Becaud-Sigman--Remick Music Corp.--ASCAP--(From the A&M
Album "What Now My Love"--SP-4114)
11. IF I WERE A RICH MAN.............2:33
Harnick-Bock--Sunbeam Music Cor.--BMI--(From the A&M
Album "What Now My Love"--SP-4114)
12. MAME...................................2:08
Jerry Herman--E.H.Morris & Co., Inc.--ASCAP--(From the A&M
Album "S.R.O.'--SP-4119)
13. THE WORK SONG....................2:05
Nat Adderley--Upham Music--BMI--(From the A&M Album
S.R.O."--SP-4119)
14. CASINO ROYALE.....................2:35
H.David-B.Bacharach--Colgems Music Corp.--ASCAP--(From the
A&M Album "Sounds Like"--SP-4124)
15. A BANDA...............................2:05
Chico Baurque DeHollanda--Fermata Int'l Melodies Inc.-ASCAP
(From the A&M Album "Herb Alpert's Ninth"--SP-4134)
16. THIS GUY'S IN LOVE WITH YOU.4:03
H.David-B.Bacharach--Blue Seas Music Inc./Jac Music Co., Inc.
ASCAP--Vocal by Herb Alpert--(From the A&M album
"The Beat Of The Brass"--SP-4146)
PRODUCED BY HERB ALPERT & JERRY MOSS / Engineered by Larry Levine
A&M Records / 1416 N. La Brea / Hollywood, Calif. 90028
Notes:
The Dee Jay Sampler, also known as The Best From Herb Alpert & The Tijuana Brass, was issued, not to fans, but to radio stations. The idea was that Herb & the Brass had been around for the better part of the decade and this album would freshen up the available product in the radio station's library.
Released in both stereo and mono, the differences can be stark (and a bit confusing). The front cover on both contains the 'dropdown' stereo logo and the catalog number SP-19004. The mono album was then issued with a front cover sticker saying "Promotional Copy--Monaural--Not For Sale". The back had two different printings, the mono with the LP-9004 designation, the stereo with the SP-19004 number. Oddly, the stereo album lists the mono timings, which is really only important for "Zorba The Greek", since it appears in its single form.
Source: http://www.amcorner.com/
This site is hosted by: http://www.hostingphotography.com/